Dick's Sporting Goods
We Could be King
An intimate and unflinching snapshot of urban America's education crisis, We Could Be King celebrates the power of sports to bring young people, neighborhoods, and a city together.
Elevating voices from the next generation - particularly underrepresented communities - has always been critical to Tribeca's vision. In support of this vision, and in light of its mission to help brands create meaningful sponsored content, Tribeca partnered with Dick's Sporting Goods, producing a 72-minute documentary of a Philidelphia football team forged from difficult circumstances.
As education budgets were slashed and schools closed in Philadelphia, the film chronicles the struggles and triumphs as the Germantown High School football team is forced to merge with their Martin Luther King High arch-rivals. Award-winning director Judd Ehrlich shows viewers an inspirational story of a first-time head coach and a new principal joining together in a battle to unite bitter adversaries and strengthen their community.
The inspirational film has been a key tool for the Dick's Sporting Goods Foundation in its mission to raise money through its "Sports Matter" initiative, helping fund fledgling school athletic programs across the country. Complete artistic control was given to the creative team, led by Ehrlich.
The documentary held a powerful premiere as an official selection at the Tribeca Festival, then aired on ESPN2.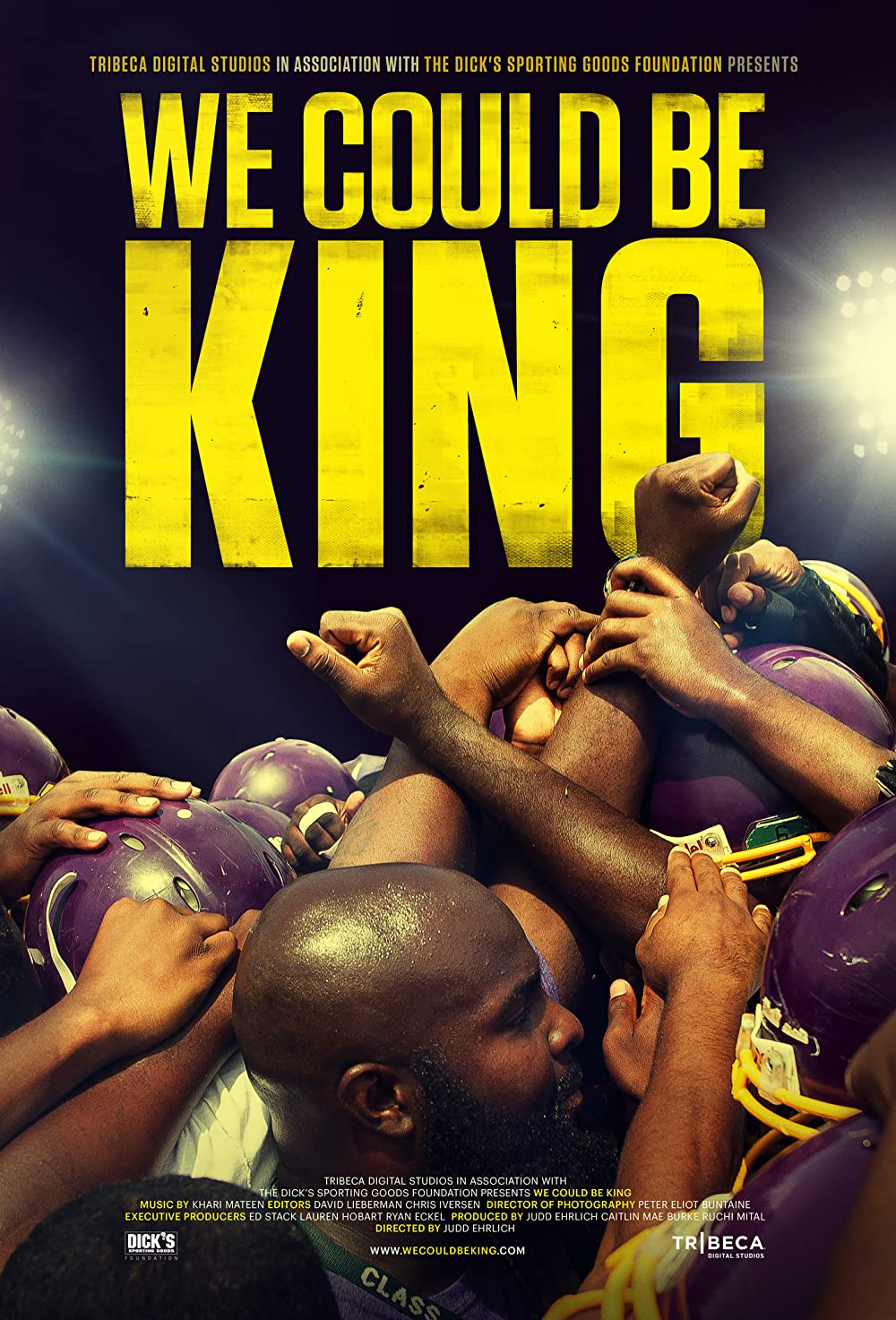 Following its debut and its success among critics (New York Times Critic's Pick), We Will Be King went on to receive recognition as an Emmy and Grand Clio winner.
The New York Times

[1]

[Read More]